We provide safe, effective and enjoyable group fitness classes. Whatever the format (Muscle Pump, Yoga, Zumba, Dance, Step), Freedom's instructors are dangerously overqualified to lead you to your healthiest self. They do their best to help you smile through the sweat, so you'll want to come back again and again. Step into the next phase of your wellness journey with Freedom.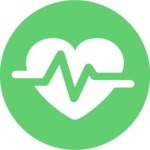 Cardio
Cardio (or cardiovascular exercise) refers to endurance exercise that strengthens your body's heart and circulatory system. Examples include Zumba, Dance, Step Blast, POUND, and LaBlast.
Strength
Strength training uses resistance in order to increase strength, boost anaerobic endurance, and build skeletal muscles. Examples include Muscle Pump, Barre, Pilates and Yoga.
Mind Body
Mind Body sessions strengthen and stretch the body while also unifying and strengthening the connection within the brain-body network. Examples include Yoga and Pilates.
We're always adding new class formats and styles to provide the most diverse and effective collection of workouts. Click around to see upcoming classes and reserve your spot!
Freedom's instructors are always learning and training the best ways to teach the latest fitness programs. They go to fitness conventions, master classes and trade shows on the weekends because they're fitness lovers. They are continually refining their skills to bring you the best group fitness.

They are group fitness "Rockstars!"
Our studio is conveniently located next to Weis Food Market and Jiffy Lube on Liberty Road in Eldersburg. 
If you have questions or concerns about classes, prices, schedules, or becoming an instructor, please reach out. We can't wait to hear from you! 
Keep up to date with our latest news, special events and updates.